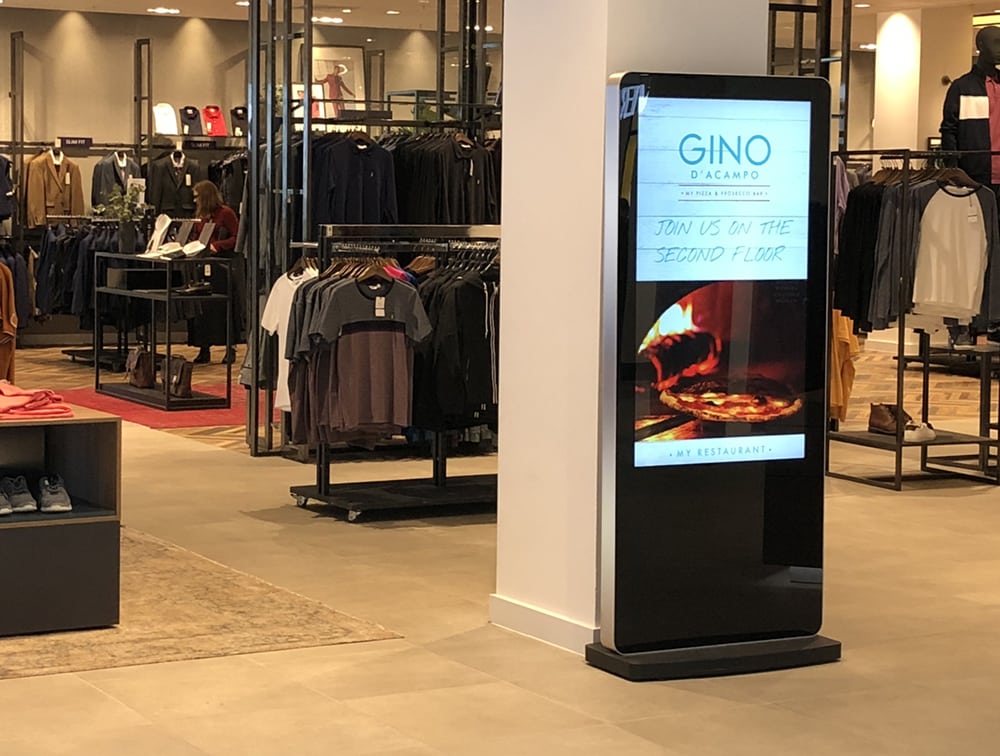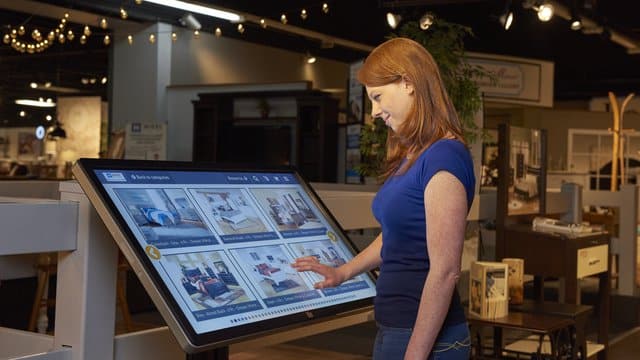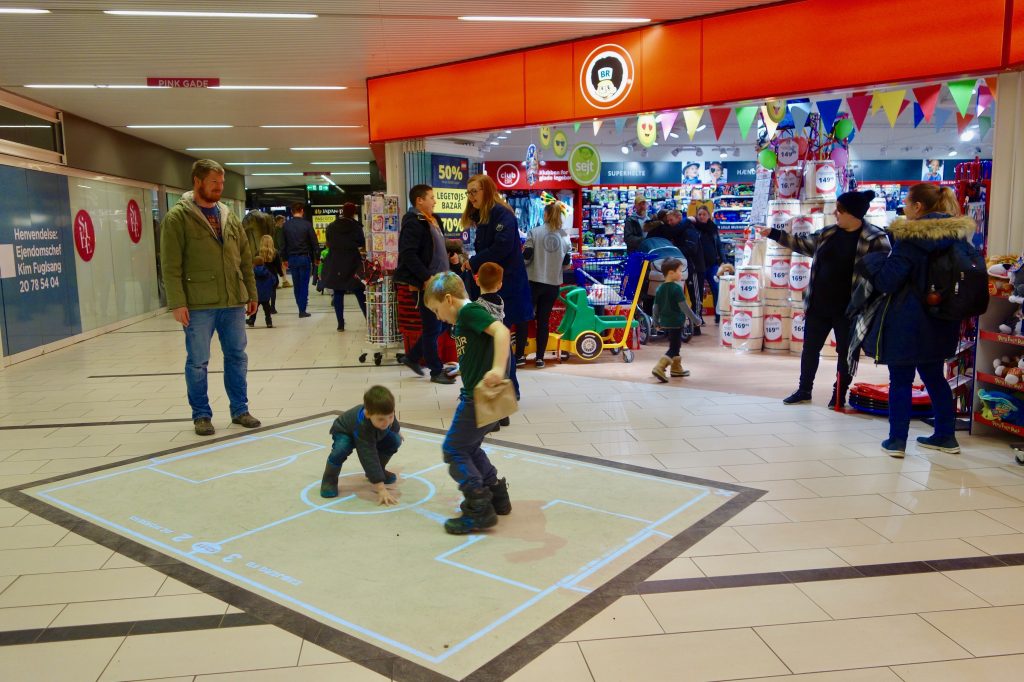 Technology continues to transform the retail sector with more and more people turning to the internet. It is becoming increasingly important to offer consumers an interactive experience on the high street and digital signage is a very effective way of doing this.
Digital signage lends itself across any business that has a premises. If your shop front has the benefit of high footfall or positioned on a busy road, then high bright signage in the window is ideal for promoting your business 24/7. Totem kiosks are ideal to enhance the customer experience within your shop i.e. browsing properties in an estate agents, looking for style inspiration at a hairdressers or ordering another size/colour of clothing via the store's ecommerce site.
For shopping malls and shopping centres, the interactive totem kiosks are ideal for visitors to view and interact with a map as well as promote events and offers. Video walls and high bright screens are also extremely popular and are used regularly as additional advertising revenue for the management companies.
For car dealerships and furniture showrooms, interactive totem kiosks provide the opportunity for customers to interact with the products i.e. changing colour, style, interiors and fabrics to help them make an informed decision. High bright screens are ideal for creating video walls and communicating the car/sofa of the month, promotions and general advertising.
Products which suit the retail sector include:
Their uses are many so we recommend an informal chat to discuss your requirements and show you how digital signage can work for your retail space.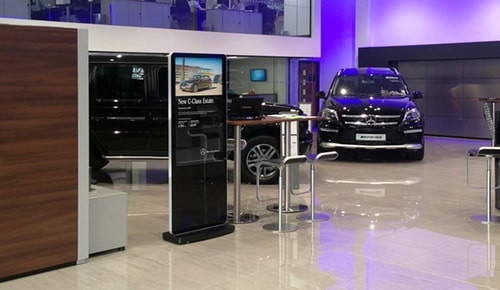 Get in Touch
We'd be happy to assist with your requirements
T: 01254 271 333
E: info@unifiedworld.co.uk