EntrySign
Visitor Management System
The only sign-in solution to offer full screening, sanitising and tracing!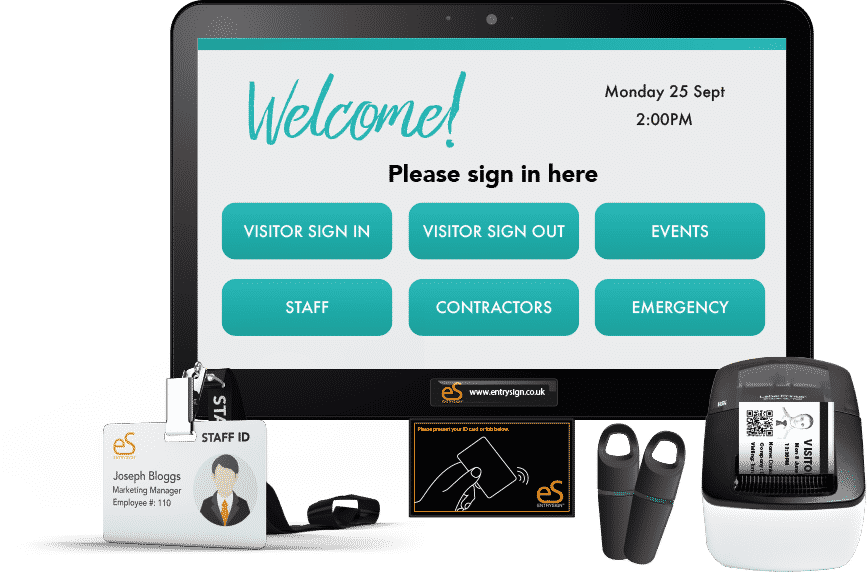 Brand NEW Features for the "New Normal"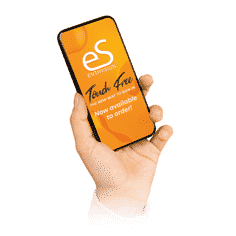 Touch Free Sign-In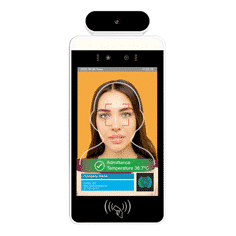 Temperature Screening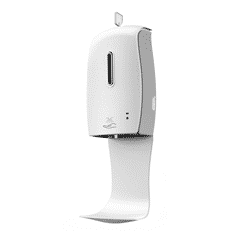 Smart Connected Sanitiser
Contact Tracing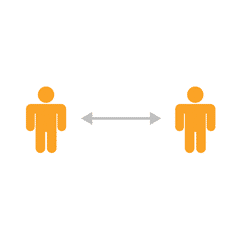 Social Distancing
Watch our COVID-19 Features Video NOW
A complete solution to offer full screening, sanitising and tracing!
EntrySign makes signing visitors in and out quicker and easier than ever before. Time consuming and costly paper-based signing in books are now a thing of the past and low running costs mean no need for ink cartridges anymore – just sticky labels.
EntrySign records the attendance of staff, visitors and contractors. In educational establishments EntrySign also records pupil & student movements. The easy-to-use Back Office Suite allows you to monitor who is in the building at all times, look-up historical information, generate detailed reports and activate an instant evacuation roll call in seconds.
Self-service operation makes the sign-in process quick and easy and reduces the administrative burden on your reception staff.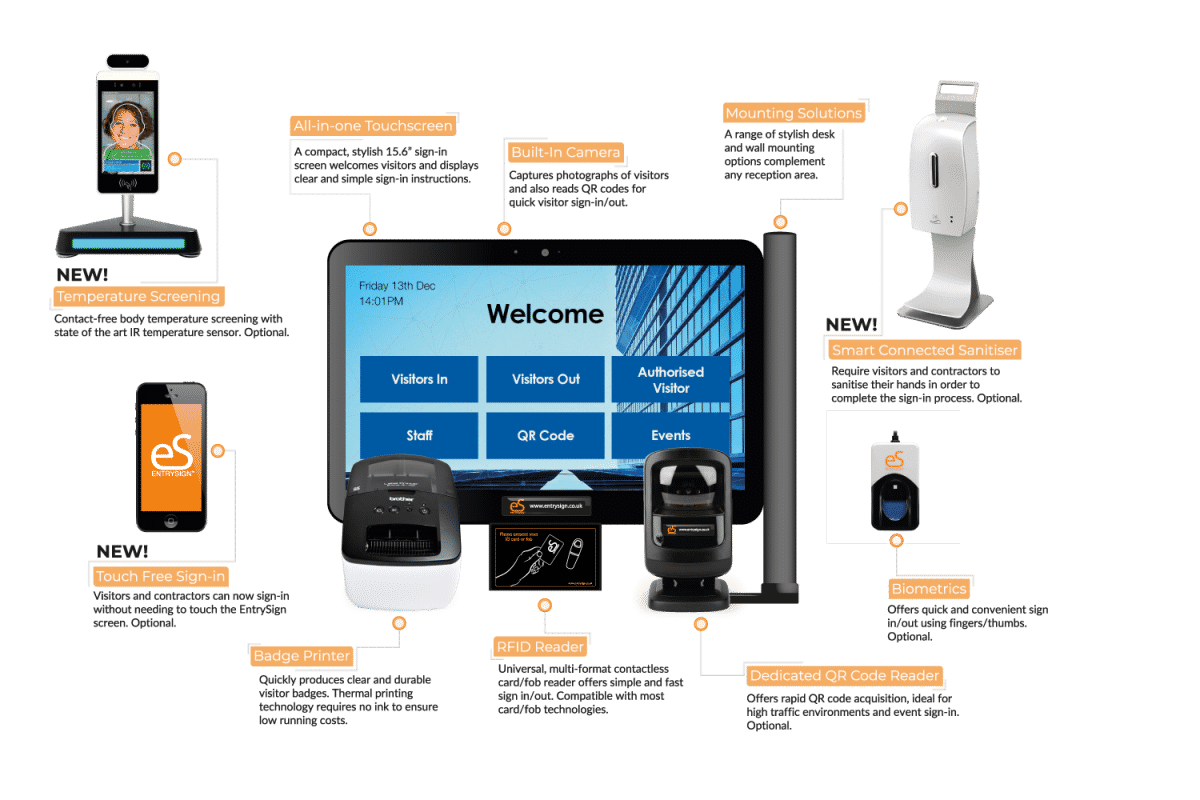 EntrySign simplifies your sign-in / sign-out process and reduces administration type by replacing traditional paper-based books which are often found on reception desks.
Signing people into your organisation can be made much quicker and efficient with EntrySign. Expected visitors can be pre-booked for an efficient sign-in process using optional QR-codes.
Does your current visitor management process allow you to easily identify if a particular person has ever visited your site?
Do you know exactly who is on site at any point in time, either right now or on a specific date in the past?
If you had EntrySign, the answer to both of these questions would be yes. You can quickly and easily look up historical data and even view photographs of your visitors and contractors.
One of the first things your visitors will see upon arrival will be your sign-in process, whether that is currently a digital or paper-based system.
EntrySign provides a self-contained touchscreen which visitors use to enter their details.
The screen is fully customised with your logo, colour scheme and any slogans/mottos meaning that your organisations image and identity is reinforced as soon as visitors arrive.
EntrySign can help your organisation comply with health and safety regulation, safeguarding requirements, and even the new GDPR regulations.
Track and monitor H&S and site induction dates, CRB/DBS dates and even perform GDPR data requests.
Get in Touch
We'd be happy to assist with your requirements
T: 01254 271 333
E: digital@unifiedworld.co.uk
3 year hardware warranty, 12 month comprehensive support, plus lifetime software as standard
Everything from the touchscreen, visitor pass printer, RFID card reader, EntrySign terminals and even the mounting hardware such as brackets are included. You will receive software updates during the warranty period and the software is yours even if you choose not to continue with the warranty – we won't leave you with a system that doesn't work!