In an eagerly awaited event, Apple Inc. has revealed its latest technological marvels, the iPhone 15 and iPhone 15 Plus. These devices represent a profound leap forward in the world of smartphones. Designed for individuals seeking innovation, top-notch performance, and elegant aesthetics, these phones are poised to redefine your mobile experience. Let's delve into the remarkable features of these devices, their implications for business users, and what makes them stand out in an ever-evolving tech landscape.
A Design That Delights the Senses
The first thing that captures your attention is the mesmerising design of the iPhone 15. With a colour-infused back glass that sports a textured matte finish, these phones exude sophistication and luxury. The aluminium enclosure now features a contoured edge, enhancing both aesthetics and ergonomics. This design doesn't just look good; it's built to withstand the rigours of daily life, offering water and dust resistance.
Dynamic Island: A Revolution in User Interaction
One of the most intriguing features of these devices is the Dynamic Island, a game-changing innovation in user interaction. This dynamic interface seamlessly adapts to provide context-aware information and quick access to crucial alerts and updates from your apps. Whether you're navigating with Maps, controlling your music, or tracking real-time updates from third-party apps, Dynamic Island ensures you stay in control effortlessly.
Photography Like Never Before
For business professionals who rely on their smartphones for capturing important moments, the iPhone 15 and iPhone 15 Plus have an incredible camera system to offer. The 48MP Main camera delivers stunningly high-resolution photos with exceptional detail. But the real innovation lies in the 2x Telephoto lens, which effectively gives you three optical zoom levels. It's like having a professional camera in your pocket.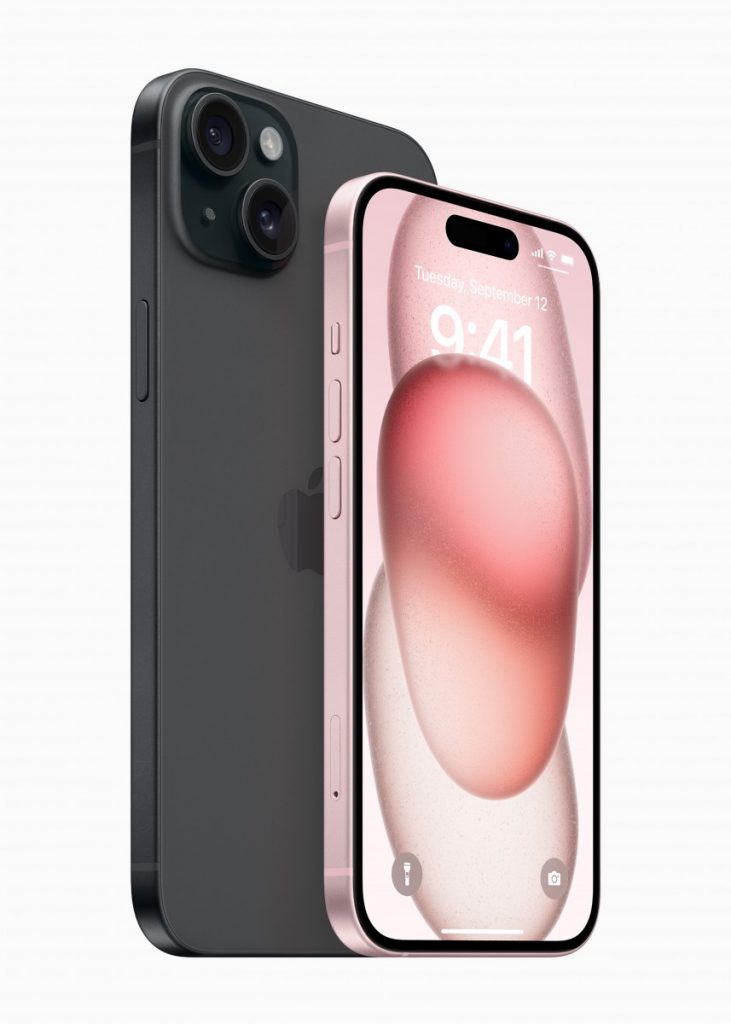 Next-Generation Portraits: Sharper and More Vivid
The camera improvements extend to capturing portraits. The next-generation portrait mode delivers sharper details, more vivid colours, and remarkable low-light performance. What's truly impressive is that you no longer need to switch to Portrait mode to capture stunning portraits. The phones automatically capture depth information, allowing you to transform photos into captivating portraits later on. The ability to adjust the focus point after taking a photo adds an exciting dimension to your photography toolkit.
Powerful Performance with A16 Bionic
For business users who demand top-notch performance, the A16 Bionic chip is a game-changer. With its efficient architecture, this chip enhances the device's speed and battery life. The GPU ensures smooth graphics for everything from video streaming to gaming. The Neural Engine, with its incredible computational power, facilitates machine learning tasks while maintaining robust privacy and security features. In other words, these phones are not just sleek; they're also powerhouses.
Enhanced Safety for Peace of Mind
Safety is paramount, especially for those on the move. The iPhone 15 series offers advanced safety features like Crash Detection, which can be a lifesaver in severe accidents. Emergency SOS via satellite, now available in more countries, ensures that help is just a call away, even when you're off the grid. Roadside Assistance via satellite connects you to AAA for help in case of car trouble.
Connectivity and Convenience with iPhone 15
Apple understands the importance of staying connected and making life easier. That's why both the iPhone 15 series feature a USB-C connector, simplifying charging and data transfer across your Apple devices. The Ultra Wideband technology enables Precision Finding for Find My Friends, making it easier to locate each other, even in crowded places. And let's not forget the exceptional 5G experience and improved audio quality for your calls.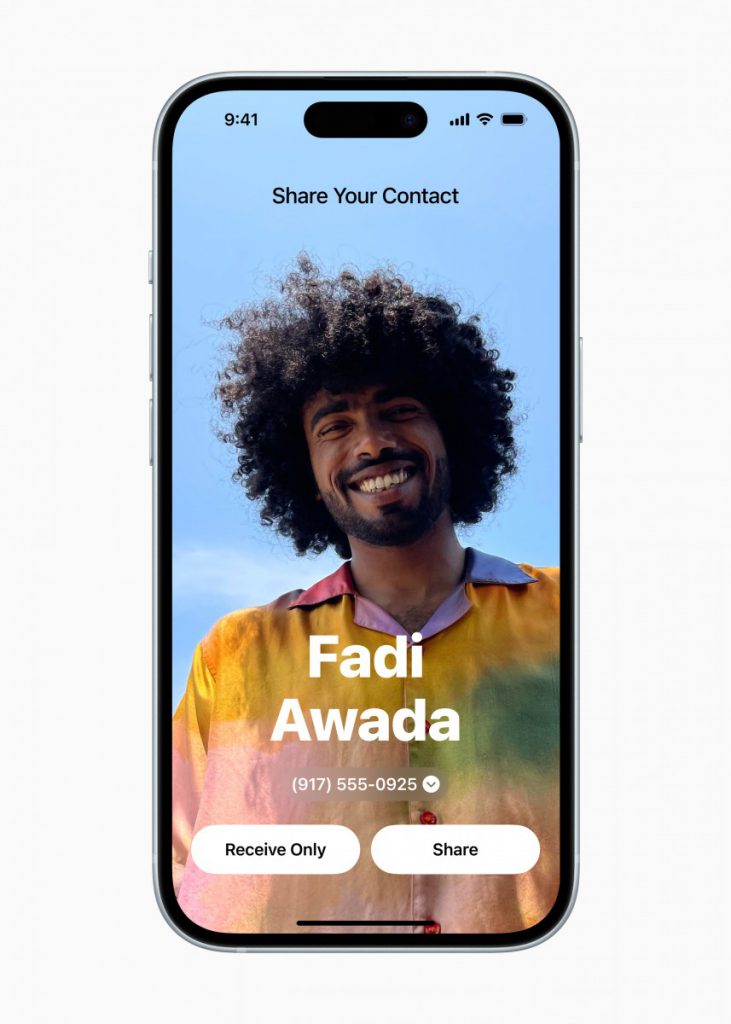 iOS 17: A Personalised Experience
With the iPhone 15 series, you'll enjoy the benefits of iOS 17, which brings a whole new level of personalisation and innovation to your device. The Phone app gets major updates with Contact Posters and Live Voicemail transcription. Messages are more dynamic with stickers, audio message transcriptions, and the handy Check-In feature. NameDrop simplifies sharing contact information, content, and more. And StandBy mode offers a customisable full-screen experience, perfect for nightstands or your office desk.
Environmentally Conscious Technology
Apple's commitment to the environment shines through in the iPhone 15's. These devices incorporate recycled materials, and the company is moving towards a carbon-neutral future for its products. The use of recycled content in the battery, logic board, and other components showcases Apple's dedication to sustainability. Additionally, the reduction in plastic packaging aligns with the company's goal to minimise its environmental footprint.
Pricing and Availability: Options for Every Need
The iPhone 15 and iPhone 15 Plus come in a range of storage capacities, starting at £799 for the iPhone 15 and £899 for the iPhone 15 Plus. Apple offers various ways to save and upgrade, making it accessible to a wide range of users. Pre-orders begin on September 15th, with availability starting on September 22nd in numerous countries, including the UK.
iPhone 15 and iPhone 15 Plus: A Future-Ready Smartphone
The iPhone 15 series are not just smartphones; they're a glimpse into the future of mobile technology. For the discerning business professional, these devices offer a powerful combination of innovative design, cutting-edge photography capabilities, unmatched performance, and a commitment to sustainability. With a host of features designed to make your life easier and more efficient, the iPhone 15 series is a compelling choice for those who demand the best in their tech gear.
Get ready to experience the future in the palm of your hand.