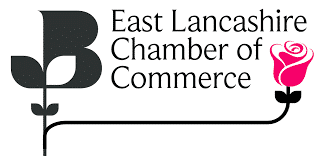 East Lancashire Chamber of Commerce upgraded its telecoms to Vodafone One Net Business. This followed discussions with Chamber member, Unified World, who had been looking after our mobile phones for two years and more recently taken over our landline contracts.
Although only 6 years old, we looked at the One Net solution option to replace our current system. The system was paid for and was not giving us any problems, but we still had ongoing maintenance costs and line charges for an ISDN 30 and we felt that savings could be made and more importantly the business could run more efficiently.
As the Chamber's business and reach had expanded, we found a greater need for a connected business that allowed us to access all our work calls from a number of devices. Already we have reaped the benefits of being able to unify our business calls allowing calls to ring the desk phone, the business mobile and if necessary the client can leave a message to at a single voicemail box that is accessed from either device.
The unified mobile and desk phone allows our reception to forward a call direct to either device with a short 4 digit extension number and the first number determining which device the call goes to. With members of staff spending more time working from the office and travelling on business this is a real benefit.
As you might expect the method of communication outlined above is not for all members of staff and the online portal provides full flexibility allowing each member of the team to have a personalised phone set up that meets their specific requirements. The portal itself is easy to use and the training provided gets you going in no time.
The installation of the new system was incredibly smooth with engineers on site at the specified times and the changeover from the old system a simple transfer that had minimal impact on the business. I would be happy to recommend the system and Unified World, particularly to those businesses that require a flexible approach to their telecommunications. As for costs the One Net solution has allowed us to reduce our overall expenditure which has to be good.
Review written by Roger Edworthy, Internet Services Manager, East Lancashire Chamber of Commerce