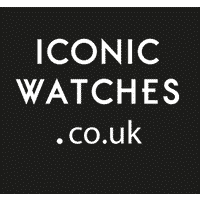 At Unified World, we specialise in simplifying and centralising business communications allowing our customers to take advantage of tremendous cost and time savings and gain from increased productivity.
We can ensure that you're always reachable, on one number, wherever you are, with one voicemail service for those times that you're too busy to take a call. We've helped a great many companies to radically transform their business and we wanted to show you how we did it.
About Iconic Watches
Iconic Watches was established in 1943 as a UK high street jewellery store by the Coles family and family members Zac and Gayle are still prominent partners in the firm which has grown into one of Europe's leading watch brokerages.
Priding themselves on their professionalism, friendliness and extensive knowledge, their highly trained staffs are able to offer advice to discerning clients in person or by phone or email. Specialists in Rolex, Franck Muller, Breitling and a host of other top brands, the company are also able to offer their clients advice on other items of jewellery, antiques, diamonds and gold.
Business Challenges
"We need constant contact with both customers and suppliers who are located worldwide, during normal office hours and out of hours. These calls need to be responded to quickly or business will be lost. Due to increased sales and a growing internet presence, the business needed to rapidly expand and our communications system was unable to cope. Furthermore, due to our expansion, we needed to keep upfront costs to a minimum."
Alison Wearden – Manager, Iconic Watches
The Solution
The solution was all about being able to respond quickly without the need for capital expenditure. We recommended the installation of Vodafone One Net Business. The system was installed at the main site with mobile phones provided to all the sales specialists to enable contact away from the office and out of hours. We also provided a full re-cabling service to handle both voice and data communications. This system allows a great deal of flexibility and is paid for on a single bill from a single supplier.
The Results
"We couldn't be happier. We are now in constant contact with clients and suppliers making us even more responsive and we've been able to implement this without using funds we needed to invest in other areas. A great job Unified World!. Thank you"
Alison Wearden – Manager, Iconic Watches