Do you have any old working mobile phones or unused laptops? The people of Blackburn are desperate for your support with Blackburn Foodbank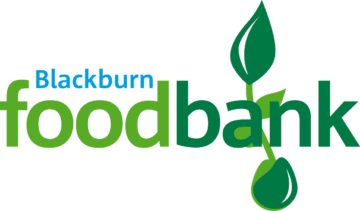 The Blackburn Foodbank ethos is they truly believe anyone in our community should not have to face going hungry. Their aim is to provide three days' nutritionally balanced emergency food and support to local people who are referred to them in crisis. They are a part of a nationwide network of foodbanks, supported by The Trussell Trust, working to combat poverty and hunger across the UK.
Unified World Communications have recently been working closely with the Blackburn Foodbank offering their support with redundant equipment from within their business and from local businesses. The Foodbank is a lifeline for our local community especially as we head into winter, and we wanted to help in any way possible.
The Foodbank is desperate for support and your business really can help make a difference to someone's life by donating your old redundant equipment.
Gill Fourie, Operations Manager at the Blackburn Foodbank Said:
"Blackburn Foodbank is not just about food. Demand for our food service has risen by 64% following the stopping of UC uplift and the current inflationary crisis and our primary aim is to ensure that people do not need to use the foodbank again. So, we provide wraparound support for all our clients, employment opportunities, money advice, gas and electric help and of course food.
Whilst we have provided over 160,000 meals and assisted over 18,000 people in the last year, our Money Advice Centre deals with all money issues from benefit reviews/applications to debt advice and debt relief orders to assist our clients. If we can increase income, people have money for food. Most financial services applications are now on-line, and we have an increasing number of clients who are, for one reason or another, digitally excluded. This puts up another barrier to people in poverty. Vodafone have provided the foodbank with free SIM cards giving 6 months of unlimited texts/call and plenty of data. This is a fantastic initiative but often our clients do not often have handsets to use the SIM cards.
One client fled a violent relationship and managed to get herself and her teenage daughter to a place of safety in Blackburn. They have nothing; they left everything behind. The Foodbank was able to ensure the client has food, access to help for utility bills and basic furnishings for their new accommodation.  The daughter enrolled at a local school but was unable to complete homework (most homework is now on-line and schools require laptops and charge for them). With the Vodafone SIM card and a handset and redundant laptop kindly provided by Unified World, the child was able to hotspot to the laptop and start completing homework and continue her education. 
We are aware of the possible abuse of this system and carry out careful due diligence on every client prior to giving SIM cards, handsets, or laptops."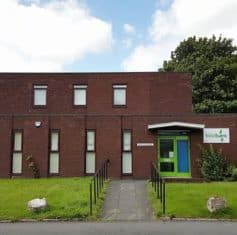 Our Managing Director, Howard said on helping out:
"We are delighted to be able to offer our full support and help to the Blackburn foodbank. With the current economic climate, it's never been more important to help and support the local community.
We were recently alerted that the Foodbank were in desperate need for old mobile phones. They have received some emergency SIM cards that were kindly donated by Vodafone.  
We jumped at the chance to visit the Food Bank last week. Our team was proud to see at first hand the fantastic community work they do there. We are glad to offer them our full support in any way we could.
So far, we have managed to help by giving numerous old mobiles. These have been kindly donated by several of our customers. We have also been able to supply an old works laptop which went directly to a family in desperate need.
As a Blackburn Based company, we work with some fantastic businesses locally and across the country. We would love to be able to work with local businesses to continue supporting the food bank, equipment that businesses no longer have a use for are also looking forward to supporting them in other operational areas of their business where we might be able to make a difference.
Unified World is appealing to any businesses that have old mobile phones and laptops in working condition for them to be sent direct to us so we can put them to good use. All equipment is tested and data cleansed ahead of delivery direct to the foodbank.
These donations can literally help change people's lives."
Please get in touch with us if you can donate any redundant equipment, it really will make a difference.
Your help is very much appreciated by us and Blackburn Foodbank.