Apple's recent announcement of iOS 17 brings exciting updates and features to the iPhone, aimed at making it more personal and intuitive. This article will explore how these advancements benefit business users, enhancing their communication experience, streamlining productivity, and promoting efficient collaboration.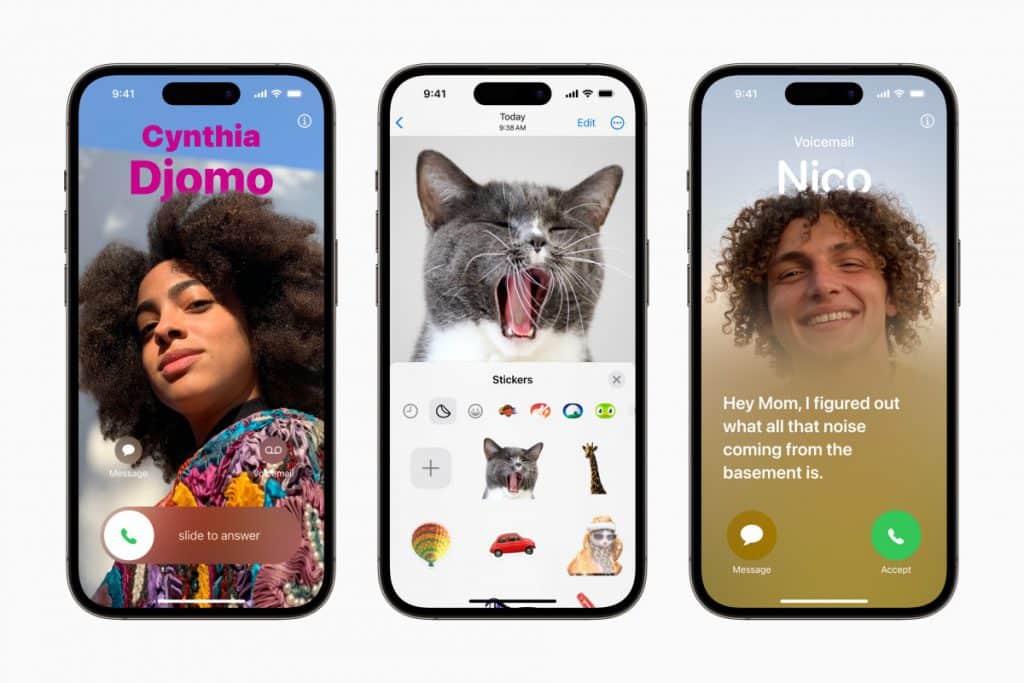 Enhanced Communication Experience:
iOS 17 introduces major upgrades to the communications apps on the iPhone, including Phone, FaceTime, and Messages. These improvements are particularly beneficial for business users who heavily rely on effective communication in their day-to-day operations.
The Phone app now offers personalised Contact Posters, allowing users to express themselves and customise how they appear during incoming calls. This feature enables professionals to make a strong impression while maintaining a cohesive brand identity. Moreover, Live Voicemail, powered by the Neural Engine, provides real-time transcription and the ability to pick up calls while the caller is leaving a message, enhancing responsiveness and productivity.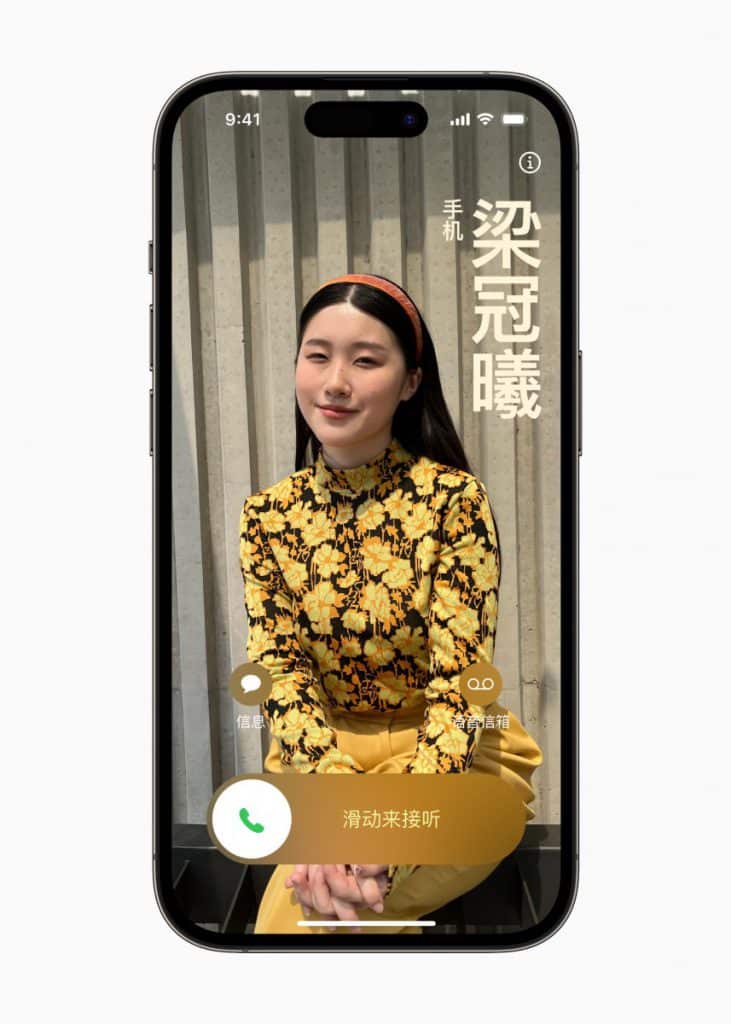 FaceTime receives significant updates as well. Audio and video messages enable users to share important information when their contacts are unavailable. Reactions, such as hearts, balloons, and fireworks, add a fun and expressive element to FaceTime calls, making business interactions more engaging. Furthermore, the extension of FaceTime to Apple TV enables users to conduct video calls on a larger screen, enhancing remote collaboration and presentations.
Messages, an integral part of business communication, gets a fresh look and several new features. Improved sticker experiences, expanded search capabilities, and the ability to send audio messages with automatic transcription enhance productivity and streamline communication within professional settings. Additionally, the Check In feature provides a valuable safety measure for employees. This alerts selected contacts upon arrival at a destination.
Effortless Sharing and Intelligent Input
iOS 17 introduces easier sharing with AirDrop through the NameDrop feature. Business professionals can now effortlessly share contact information, content, and even initiate SharePlay sessions by simply bringing their iPhones together. This streamlined sharing process promotes efficient collaboration and fosters productivity in team settings.
The update also brings significant improvements to autocorrect and dictation. Autocorrect now utilises a transformer language model, enhancing the accuracy and speed of typing. The addition of predictive text recommendations further simplifies text input, enabling users to complete sentences with a single tap. Dictation becomes even more accurate with a new speech recognition model, facilitating effortless and efficient note-taking and messaging.
Journal and StandBy: Boosting Productivity and Well-being
iOS 17 introduces two exciting new features, Journal and StandBy, which offer valuable benefits for business professionals.
Journal is an app designed to help users practice gratitude and reflection through journaling. By leveraging on-device machine learning, Journal provides personalised suggestions based on recent activity, such as photos, workouts, and more. This feature promotes mental well-being, aids in stress management, and encourages a positive mindset. All of which contribute to increased productivity and focus in the workplace.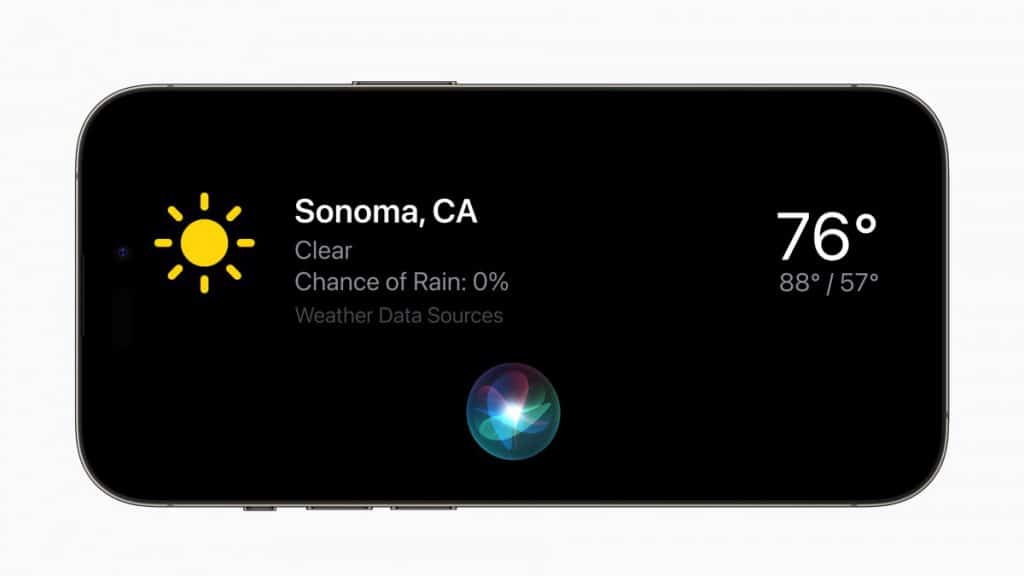 StandBy, available when the iPhone is set down and charging, offers a full-screen experience with glanceable information. Business users can personalise StandBy to display various clock styles, favorite photos, widgets, and notifications. This feature is particularly useful on a nightstand or a desk, providing professionals with essential information at a glance, minimising distractions, and ensuring they stay informed and focused on their tasks.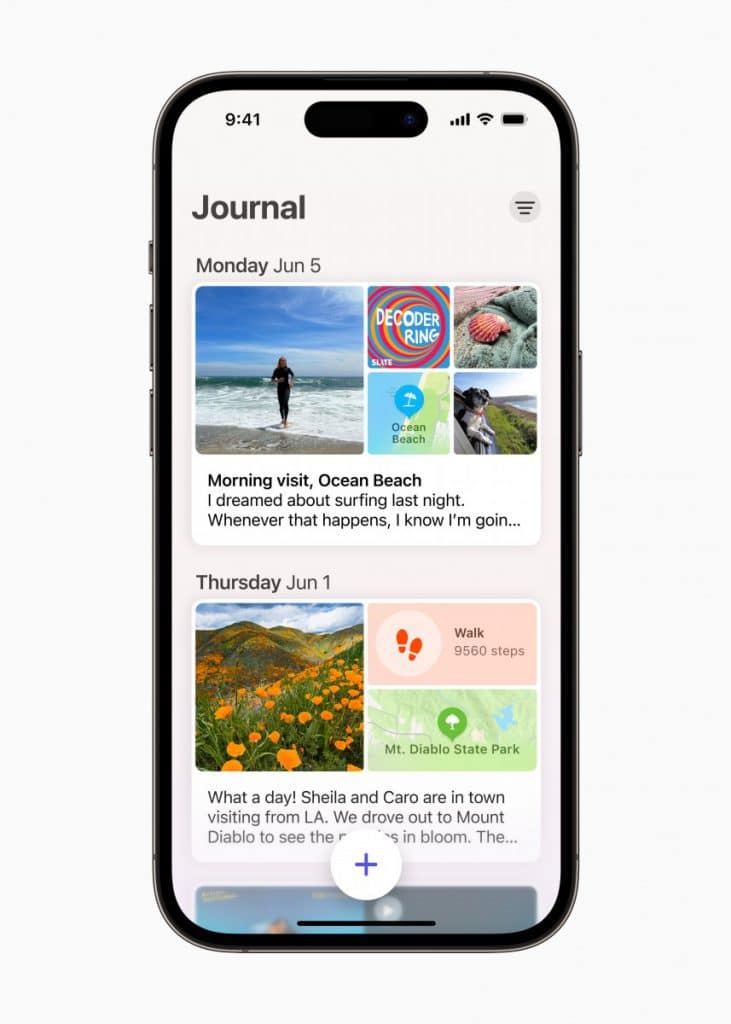 iOS 17 Summary
iOS 17 brings a host of new features and updates to the iPhone, offering business users an enhanced communication experience, streamlined productivity, and improved well-being. From personalised contact posters and advanced communication options in FaceTime and Messages to effortless sharing with AirDrop and intelligent input through autocorrect and dictation, Apple has focused on optimising business use in this major update.
Additionally, the introduction of Journal and StandBy further enriches the professional experience by promoting gratitude, reflection, and efficient information access.