Samsung have announced two new powerhouse devices to their already brilliant line up!
The Samsung Galaxy Note 10 and Note 10+ have been announced with the later model boasting the largest screen Samsung have ever squeezed into a device!
The Devices were debuted in New York with a confirmed launch date of August 23rd.
As you would imagine the specs of these devices are nothing short of ground-breaking. The Note 10 will come with a 6.3-inch AMOLED screen which is a touch smaller than its rivals iPhone XS Max at 6.5 inch, the Note 10+ will sport a huge 6.8 Inch AMOLED screen one of the largest currently on the market.
The batteries have had an overhaul and Samsung state that the Note 10+ will come with a 4300mAh battery which should see you through a full day of usage from a 30-minute charge along with the ability to wirelessly power share to accessories like Smart Watches and Headphones.
Both devices will come out of the box with 16 Megapixel Wide-Angle lens and a 12 Megapixel for its Main and Telephoto lenses. The forward-facing camera will be 10 Megapixel which is more than enough for taking plenty of selfies!
Both devices can be purchased as 4G or 5G as and when available, the ultra-fast speed has begun rolling out across the networks already starting with the big cities.
If the success of the S10 range is anything to go by the new Note Devices will be nothing short of brilliant!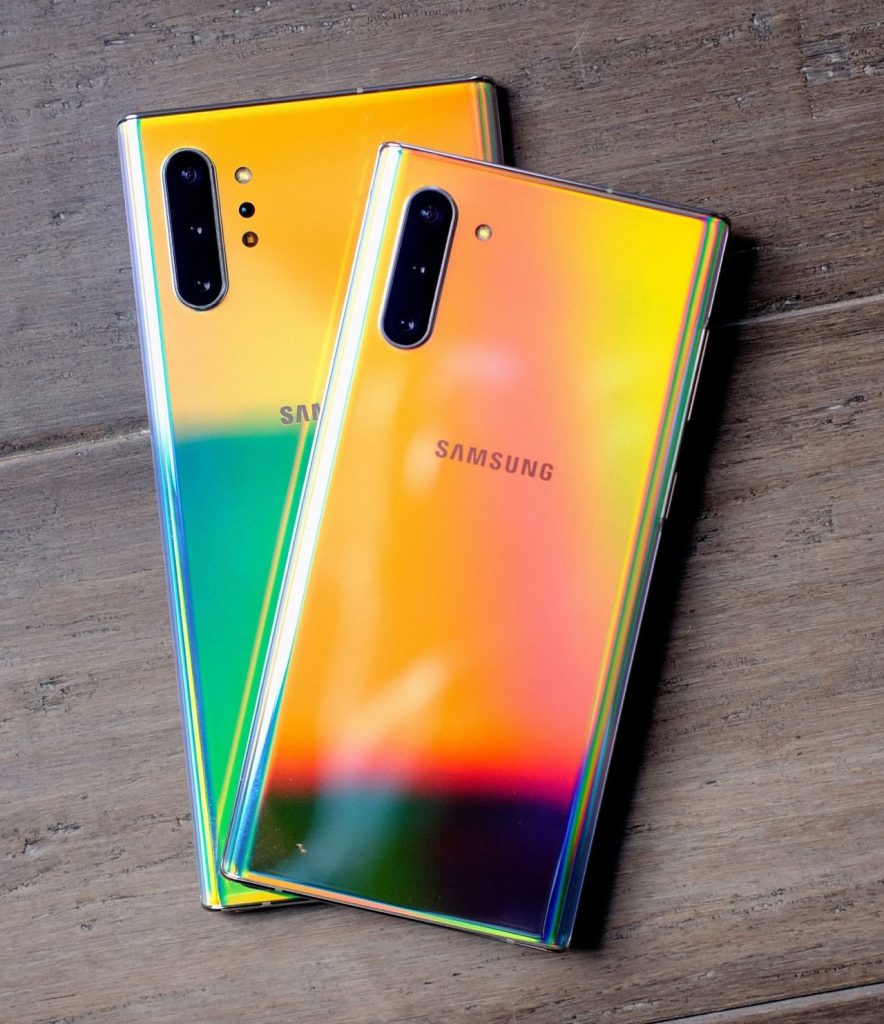 Key Selling Points
No Headphone Jack / Wireless Headphones
Connectivity Options – USB C, Bluetooth, Wi-Fi, 3G & 4G
On Screen Fingerprint Reader
Compatible with Samsung S Pen
If you are looking to upgrade your mobiles phones, then please get in touch as we can provide you with phones across all brands and networks at great prices: 01254 271 333.