Should you consider the Yealink T46s for your VOIP System?
The Yealink T46s has proven to be a popular device for businesses moving over to a hosted phone system. With its sleek design and 4.3" coloured display, the T46s is ideal for any business professional.
The device offers many key features such as call hold, DND, call forwarding and call waiting. One of the key features for this device is that it comes with 10 programmable buttons on the display. These can be set up as simple speed dials to make calls to regular numbers much faster or they can be programmed as Busy Lamp Fields allowing the user to monitor the presence of their colleagues on the system as well as allowing calls to be transferred to those being monitored.
Complete with a USB port in the back, the T46s supports a Bluetooth dongle giving the user the ability to connect a Bluetooth headset offering a wireless experience, ideal for those that talk on the go whilst in the office.
Yealink's Optima HD Voice Technology provides users with clear audio ensuring you give your customers the best experience whilst on the phone.
The T46s is an inexpensive yet versatile device, simple to use and easy to set up, I would recommend it to any business.
Reviewed by Connor Mellor, Unified World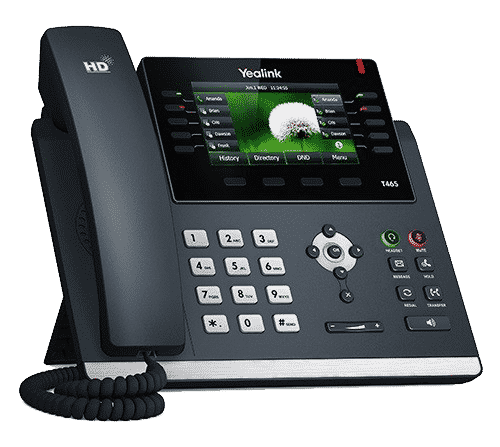 Key Selling Points
HD Voice – HD Speaker, HD Handset
Connectivity Options – USB, Bluetooth & Wi-Fi
Large colour display
10 programmable buttons
If you are looking to upgrade your office phone system, then please get in touch and we'll happily discuss your requirements: 01254 271 333.